Consulting for the 21st Century
I'm Jeff Kavanaugh, a senior partner at Infosys, one of the world's largest consulting and technology firms with over $10bn a year in revenue and a market cap in the 11-figures.

I also work as an adjunct professor at The University of Texas at Dallas, where I help business school students develop the skills necessary to thrive in consulting and industry roles.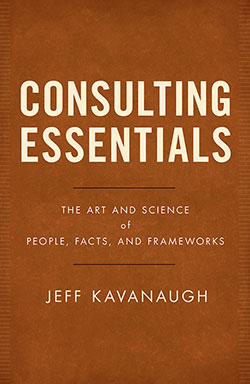 My new book, Consulting Essentials, outlines these major lessons.