If you want to succeed in business, you must always be sharpening yourself. Part of this means being systematic about how you set goals and improve yourself, but the other part is this:
You need to constantly consume new information that teaches you new skills, and expands your expertise
You can get an MBA from a top university—and by all means, go ahead and do that if you can—but the professionals who rise to the top understand that their education doesn't begin and end with business school. They're self-directed in their learning.
So whether you have an MBA or not, a key element to your success will be to compile the best informational resources possible to continuously educate yourself. With that in mind, I wrote up a list to give you a hand.
What I've done below is list 5 podcasts you can listen to right now that will improve your business acumen. These aren't "How To Earn Passive Income" style podcasts, they're focused on high-level business strategy and personal development.
If you want to know how real leaders develop their skills, this is a great place to start.
1. HBR IdeaCast
The Harvard Business Review is one of the most prestigious business publications in the world. It goes without saying that their podcast is also of high quality.
What's interesting about this podcast is the diverse range of guests they bring on, and the business-focus they maintain.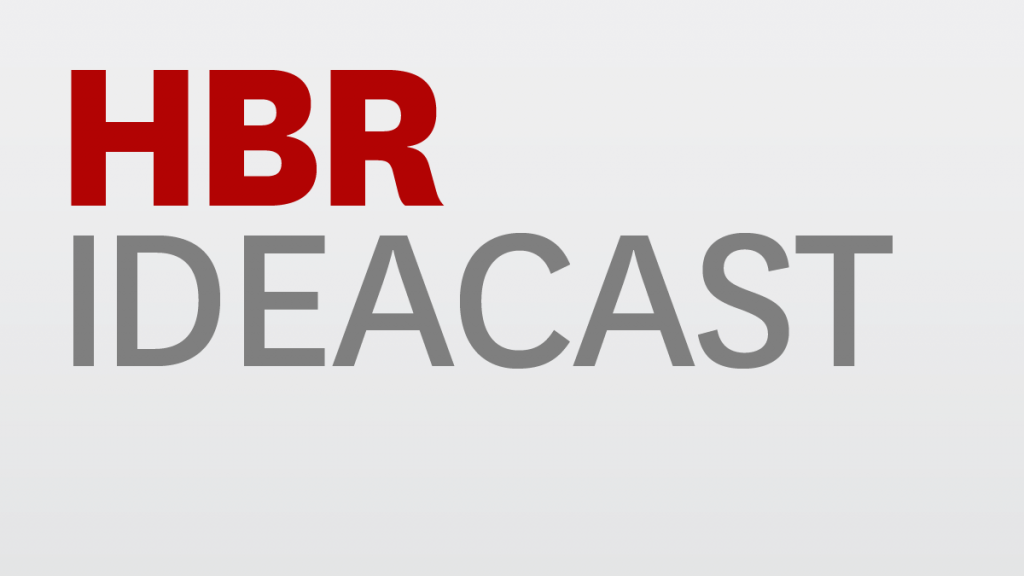 A lot of podcasts will bend their focus to bring on a famous guest, or use a really flimsy topic to justify having someone on with a large following. IdeaCast isn't like that.
For example, when they brought on acclaimed musician Yo-Yo Ma, they didn't just talk about music. They had a focused conversation on creative collaboration—something Yo-Yo Ma is famous for—and how it applies to high level business strategy.
If you're interested in learning about the psychology of business, including collaboration, management, and leadership, HBR IdeaCast is a perfect outlet.
2. $100 MBA
The $100 MBA is a little different than the other podcasts I've listed, as it is connected to a service you actually have to pay for. Fear not, the podcast is still free.
Whereas other podcasts have a more news and commentary flavor, The $100 MBA is purely focused on education. It is essentially a series of short lessons that address very specific business related questions.

In the founder's own words:
"The $100 MBA Show is a new kind of podcast where you simply get better at business with our daily 10 minute business lessons for the real world. Awarded as an iTunes Best of 2014 podcast, these no fluff, 10-minute episodes are packed with only the pure business building training you want."
Some of these lessons include:
How to deliver bad news to clients
How to go from manager to leader
How to defend your business on social media
It really is hard to find a question they haven't answered regarding business, and each lesson is only 10 minutes long. That's less time than you spend picking out lunch.
3. Dose of Leadership
Leadership is a tricky thing. It's tricky because on one hand, it seems easy to check off a list of universal leadership qualities:
Confidence
Accountability
Decisiveness
Etc. etc.
On the other hand, it can be really difficult to figure out what leadership looks like in a specific situation. What does leadership look like when you're making cuts and laying people off? What does it look like when you're a consultant instead of a CEO?

Dose of Leadership answers those questions. Every episode is an interview with a different leader, each of whom brings different intelligence and experience to the show.
The background of some of the leaders interviewed includes:
Business leaders (CXOs and entrepreneurs)
Community leaders (organizers and directors)
Thought leaders (media executives and authors)
Coaches and consultants
Military leaders
If you are interested in developing your leadership skills and understanding how leadership skills translate to various real-world scenarios, Dose of Leadership is a must-listen.
4. Manager Tools & Career Tools
Manager Tools has a very simple but effective pitch:
"Become a better manager in 30 minutes a week."
The hosts of the show, Michael Auzenne and Mark Horstman, actually run a very successful management consulting firm. The podcast is a distillation of the advice they give clients.

Topics for episodes include:
Appropriate reasons to fire someone
How to award promotions
How to discuss politics with employees
And an arsenal of other management-related topics.
But what about Career Tools?
Career Tools is their sister podcast, in which they give advice for how to succeed in your career outside of management.
These episodes are focused on how you can get forward, at address people at all stages of life. For example, the podcast includes episodes on:
How to build future business relationships in college
How to say no
How to balance building relationships with not doing too many favors
For anyone with professional aspirations, Manager Tools and Career Tools both will give you a formidable arsenal of skills.
5. EntreLeadership
EntreLeadership is another leadership-focused podcast that brings on a different leader for each episode. The difference between them and other podcasts, however, is their extreme focus on business.
All of their guests are very successful business leaders, and their advice centers around business.
Most of their questions are the sort of things you could Google and get thousands of pages of useless results, but EntreLeadership gets amazing answers you've never heard.
For example, how do you get more out of your team? There are a million bad articles written on this topic, and the advice they all offer is largely the same.
EntreLeadership, on the other hand, did an interview with Charles Duhigg that explored the topic in amazing detail, including these take aways:
Google's most successful teams have strict rules for conversation in meetings, from how much each person can speak to how to listen to each other, that create "psychological safety" and empowers each team member.
Saturday Night Live's teams have been so successful throughout history because their teams are set up to intentionally create friction, and their leaders use that to get the best ideas.
It's a mixture of in depth insight and real world examples that you'll rarely find in other outlets.
Make The Most of Your Idle Time
Business is the most mentally stimulating, relentlessly exciting field imaginable. That's the psychological reality of it.
The physical reality, however, can be much less glamorous. If you plan to rise through the ranks of the business world, you'll deal with a lot of rental cars, flights, and hotel rooms.
Instead of letting all this time in transit go to waste, turn on any one of these five podcasts and use that time to improve yourself.
You need an internet connection, and a pair of headphones. It's that easy.